WELCOME TO YOUFU.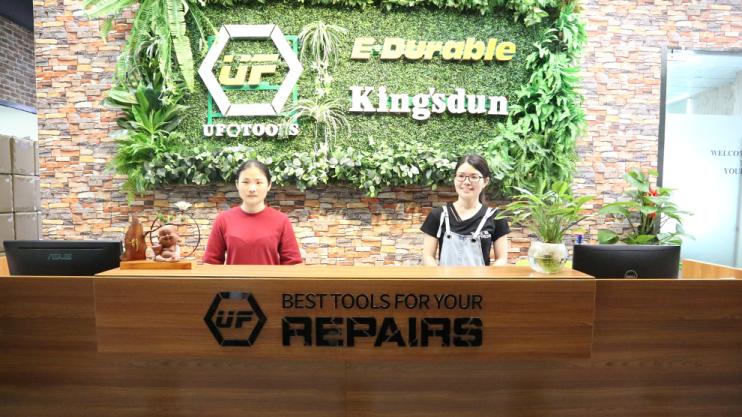 Youfu has been engaged in the production and sales of precision hand tools, electric tools, accessories, and household repair tool kits for more than 10 years.

OUR POSITION
   Youfu's high-quality, competitively priced hand tools and electric tools production line is composed of the highest quality mechanical components, designed for household repair people. We are striving to create the best toolkit and focus on customer satisfaction in terms of morality, honor, and experience. Customer satisfaction is the main motivation and goal of our work.


WHY CHOOSE US?
   Our hand tools are made of #45 carbon steel or chrome-vanadium steel (CRV) and are properly heat-treated and chrome plating. Our toolboxes and fabrics are made of super heavy materials. Our products have passed industry-standard tests for hardness, torque, surface finish, and usability, and the tool life can be as long as several decades under normal household use. Our factory has passed the ios9001 quality system, CE, UL, SGS, FCC, and 3C certifications.


WE ARE EXPERIENCED
   Our design and R&D teams come from all over the world, everyone with more than 10 years of experience in R&D;10 years of R&D, manufacturing, and production experience make our products more competitive in the market.


OUR BRAND
   Youfu has 6 brands, including UF-Tools, Kingsdun, Lifegoo, Soonan, SUGON, and E-Durable. There are many products under these brands, such as screwdriver tools, electric repair tools, and soldering iron, etc. Our brand has been widely recognized and praised by our domestic and foreign customers.


OUR PARTNER
   Over the years, Youfu tools have become increasingly popular all over the world, and their market share has increased immeasurably. With our position and reliable quality, many famous international companies have worked closely with us, and we have established strong partnerships with these companies from the United States, Germany, Japan, and other European countries.


ENVIRONMENTAL PROTECTION
   Youfu strictly respects international environmental protection standards in product invention, production, manufacture, and delivery; and we have obtained ROHS, REACH, and other certificates. We not only keep the principles of environmental protection in product production but this year our office is gradually implementing paperless office to reduce the pollution caused by the use of paper. In terms of environmental protection, we firmly believe that lucid waters and lush mountains are invaluable assets.


OUR GOAL
   In the global complex and constantly evolving market, the tool industry has never been more challenging and exciting. Our goal is to provide high-quality products for as many markets and industries as possible while providing the most cost-effective price that satisfies enterprises of all sizes. This is one of the reasons why we are competitive in this industry.

FOLLOW US
   Follow us on Twitter, Instagram, Pinterest, Youtube, and Facebook. Use our tools and kits to post your selfies so that we can serve you!