Browse Categories
Hot products
Contact us

SHENZHEN YOUFU TOOLS CO.,LTD. Address: Floor 6, Bldg. D, Tianhui Bldg., Yousong Road, Longhua Street , Shenzhen CHINA (P.C:518109) Tel: +86-755-83258...

Contact Now
Share
Kingsdun 2.5X 4X LED Helping Hand Clip Clamp LED Magnifying Glass Soldering Iron Stand Magnifier Welding Rework Repair Holder Tools
Quick Details
Place of Origin:Guangdong, China (Mainland)
Brand Name:OEM
Model Number:KS.865962
Size:65mm
Material:Plastic
Magnification:2.5X 4X
Product Name:Helping Hand Magnifier
Color:Black
Usage:Home Reading
Application:Electronic Inspection
2.5X 4X LED Helping Hand Clip Clamp LED Magnifying Glass Soldering Iron Stand Magnifier Welding Rework Repair Holder Tools

Product Description
This is a very practical loupe magnifier in life, which is designed especially for extra sharpness and clarity. It can enlarge fine print in jewelry, maps, newspapers, directories, legal documents, coins, stamps and antiques etc.

Features:
Useful auxiliary tool in soldering and modelling field.
2 kinds of magnifying lens: 2.5X 85mm & 4X 21mm, making the operation more comfortable.
Bright 16pcs LED lights for convenient magnifying in the dark environment.
Distance and angle of lights can be adjusted freely. It can be used as a desk lamp.
The support clamps and 3 helping hand auxiliary clips are adjustable.
Powered by DC 6V external power adapter or 4 * AA batteries (Not Included).
Application range: electronic welding, modelling, stamp collecting, embroidery, antiques, biological observation, reading, etc.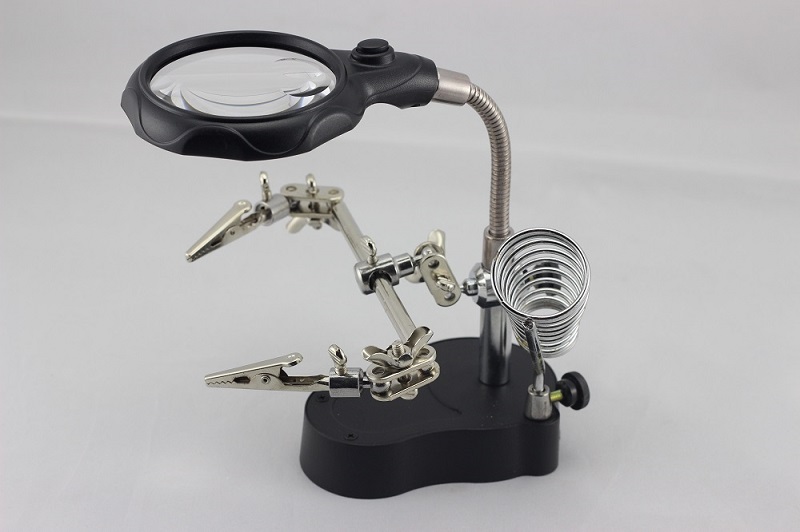 Specifications:
Color: Black
Material: ABS + Iron + Optical Glass
Lens Diameter: 85mm, 21mm
Lens Magnification: 2.5X(85mm), 4X(21mm)
Diopter: 2.5X(6D), 4X(12D)
Power: External Power or 4 * AA 1.5V Battery (Not Included)
External Power Supply: DC 6V 0.5A
Item Size: 185 * 170 * 360mm
Neck Length of Magnifier: 265mm
Neck Length of Alligator Clip: 290mm
Light Source: 16 SMD LED Light
Brightness: Two Kinds Adjustable
Range of Application: Printing, Machinery, Carving, Gardening, Jewelry Identification, Collecting Coins and Stamps, Viewing Flowers and Plants, Soldering or other Repairing Work, Reading, Drawing, Handicrafts, Textile, Watch Repairing, Table Lamp.Collecting, Antiques Appreciation, etc.
Item Weight: 952g / 33.6oz
Package Size: 19 * 19 * 17.5cm / 7.5 * 7.5 * 6.9in
Package Weight: 1285g / 45.3oz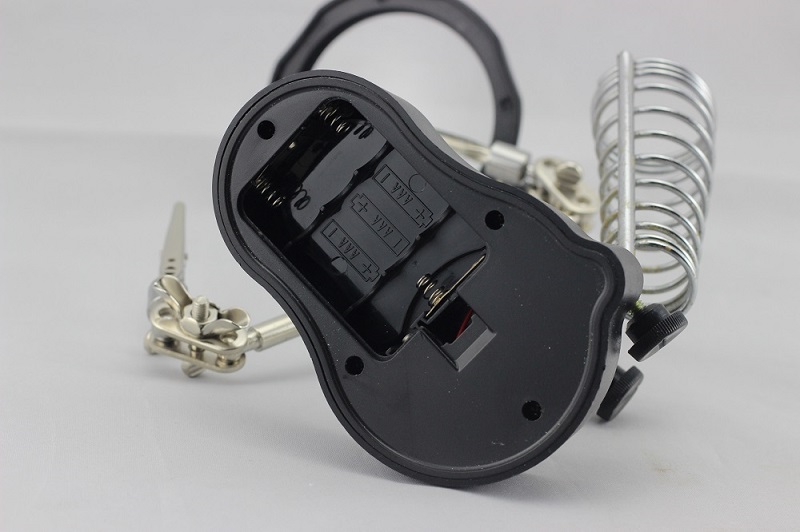 Package List:
1 * Base Stand & Alligator Clip
1 * LED Light
1 * USB Cable
1 * User Manual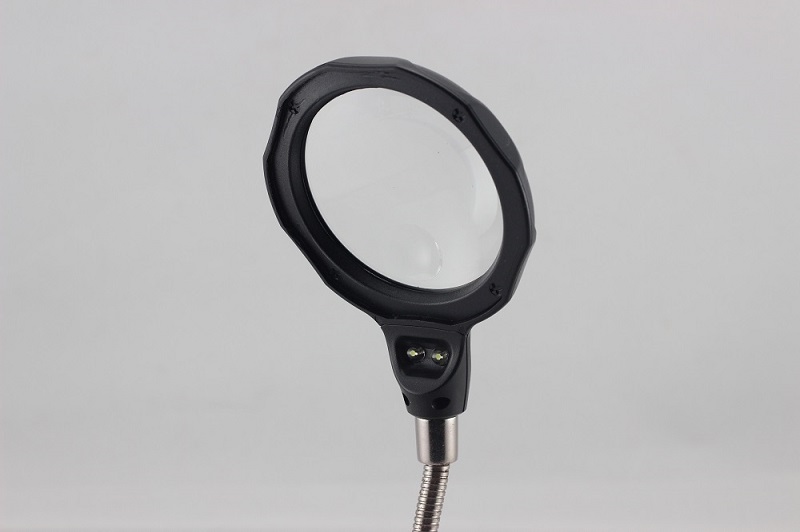 Other Products