New model with 30 alloy S2 steel drill bit repair tool kit
Author:UF-liubei
Release on:2020-07-20
Men like mechanical products, just like women like cosmetics, almost every man wants to have a perfect set of repair tools. Just today, Youfu Tools' new screwdriver KS-880031 is officially on sale.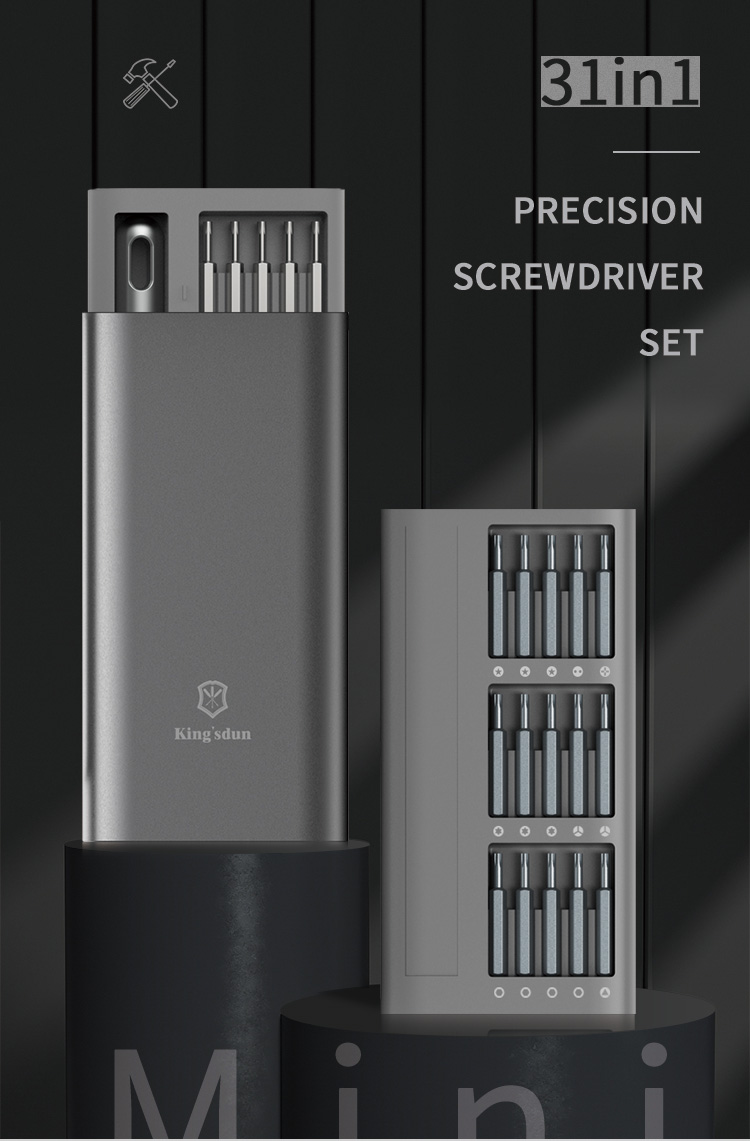 This product looks like a power bank. It has steel handle material, S2 steel bit, black surface treatment, and durable. The main application scenarios are mobile phone repair, aircraft model repair, car model repair, precision electronic equipment repair, etc. .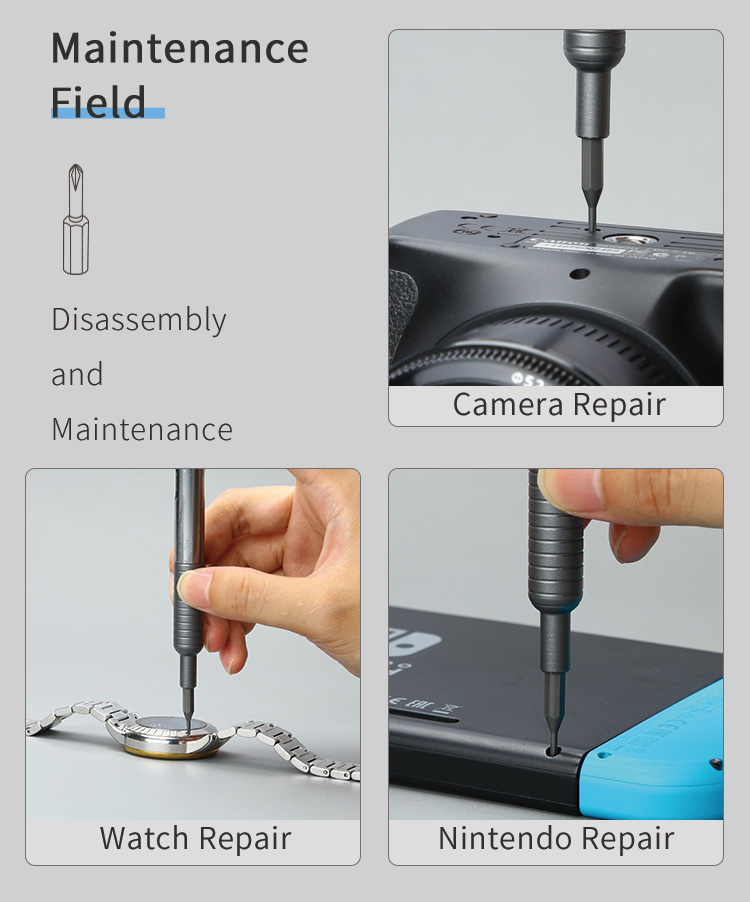 The KS-880031 screwdriver abandons the left and right splicing structure of the traditional screwdriver, and adopts an innovative patented integrated design. There are no visible screws on the appearance, which greatly increases the beauty of the product. The screwdriver housing is made of high-quality engineering plastics, which has excellent heat resistance and impact resistance, and is not easily deformed. The surface of the KS-880031 screwdriver has a warm texture and a comfortable grip, which is more resistant to dirt and corrosion than ordinary screwdrivers.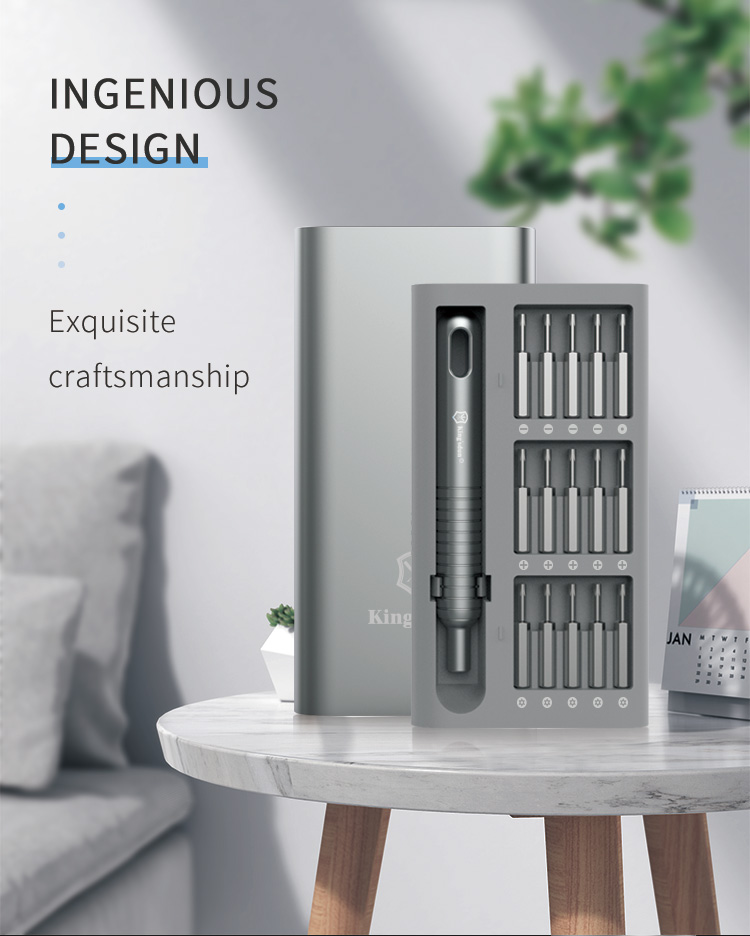 1. Different types of screwdrivers can meet different needs.

2. All suits are put in a box for easy storage.

3. Durable: The drill bit is made of S2 and has been quenched with hardness of HRC 56-62 degrees.

4.30 high quality S2 drill bits to meet your needs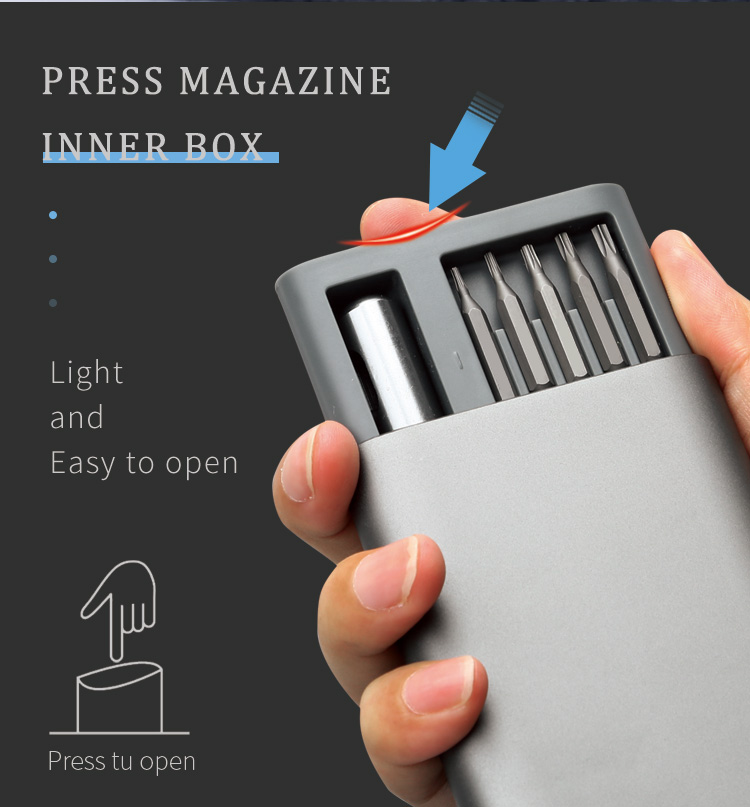 2 Screwdriver bit:

T5H, T6H, T8H, T10H, T15H
T2, T3, T4
Y1
SL1.5, SL2.0, SL3.0, SL4.0
P2, P5
U2.6
PH000, PH00, PH0, PH1, PH2
H1.5, H2.0
Triangle 2.3
1 x Aluminum handle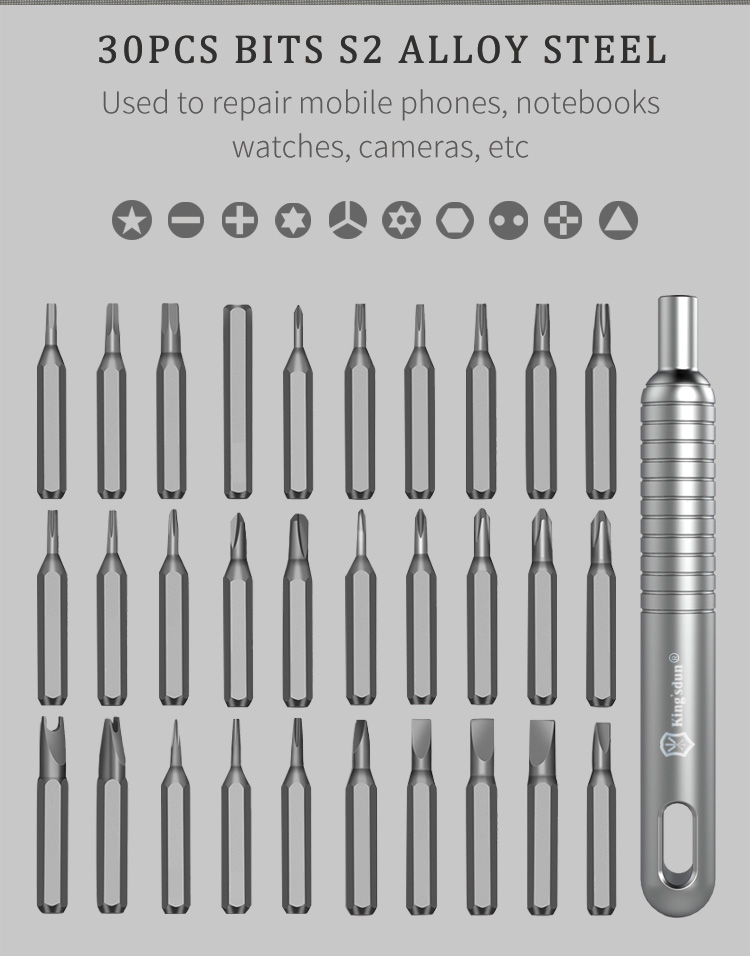 New look! New experience! New service! The repair artifact you need! ! !