Practical Personality Gift Tool Set with Precision Screwdriver
Author:UF-liubei
Release on:2020-01-10
A screwdriver is a tool we often use in our lives. It is easy to deal with different screws. It is easy to open cans and remove things. If you feel that carrying a screwdriver is not only inconvenient or cool, then you can check out this pen-shaped gift screwdriver set.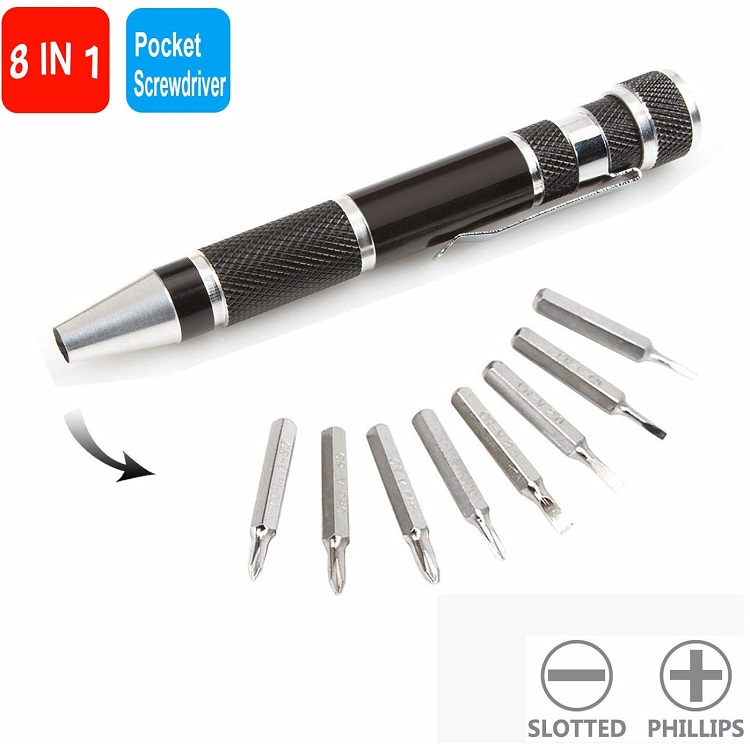 The pen-shaped gift screwdriver set adopts a compact appearance design. It is freshly matched with a compact pen-shaped shape and has a good decorative effect. It can also be easily carried around with multiple functions without taking up much space.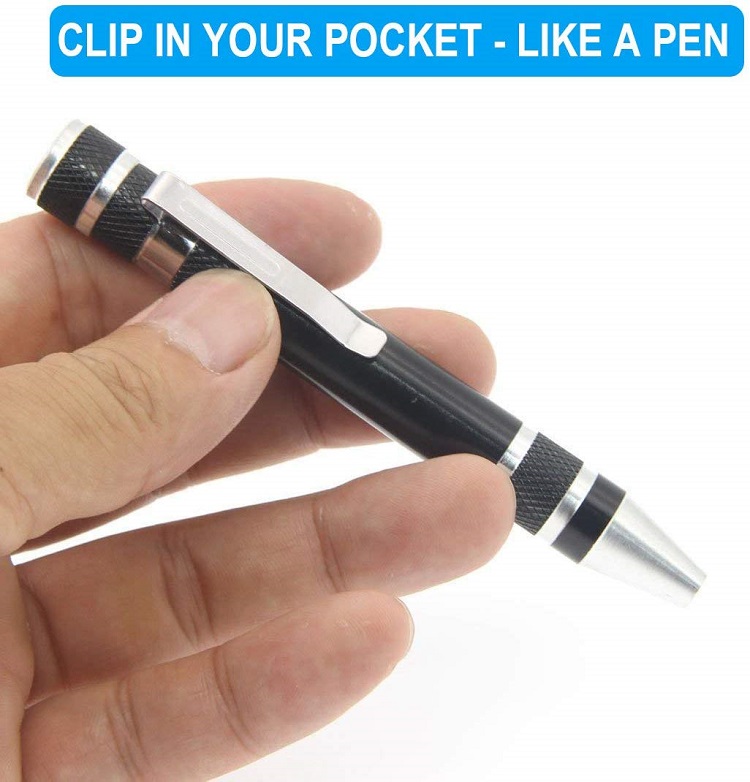 8 in 1 Pen-type Precision Pocket Screwdriver Set (Black)
The 8-in-1 precision pocket screwdriver makes it a convenient tool to take with you.

Ideal for homeowners and DIYers to quickly complete tasks such as electronics assembly and repair and home improvement projects.

It is durable enough to meet even the demanding requirements of contractors and professionals.

The pen-shaped case with pocket clip and knurled finger grip is made of sturdy aluminum.

Quickly change the screwdriver bit in the magnetic bit holder and store it conveniently in the handle storage box.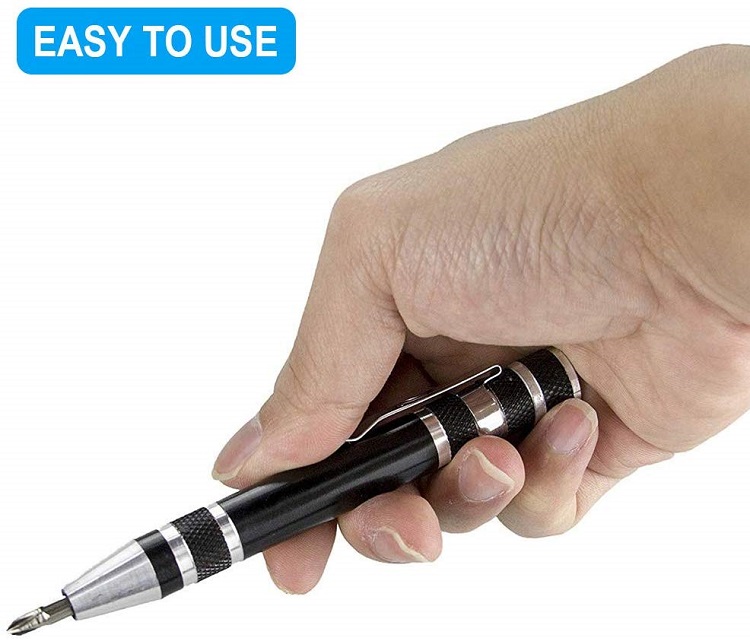 This screwdriver set has a magnetic design that can not fall out during use and storage. The compact and stylish design also has a good use effect. We are professionalPen type screwdriver set factory.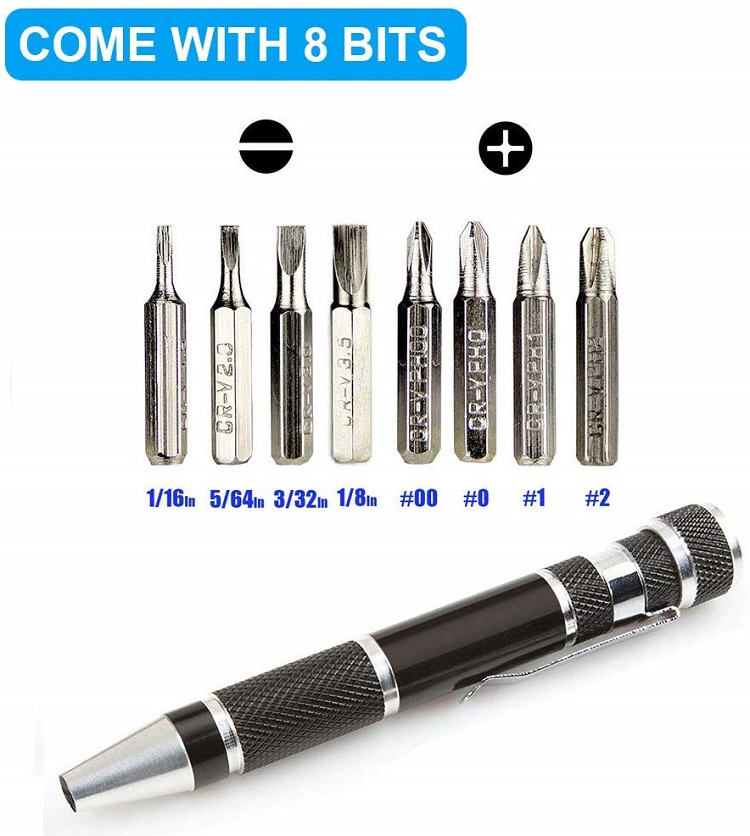 Specializing in the production of screwdriver tools:
Telecom screwdriver, mini screwdriver, multi-function screwdriver, screwdriver set, watch screwdriver, hexagonal screwdriver, hexagonal screwdriver, gift screwdriver, environmentally friendly screwdriver; we can customize nibs of various shapes. Samples and drawings are welcome to order

Shenzhen Youfu Tools Co., Ltd. is a technology company engaged in research, development, production and sales. With professional qualifications, state-of-the-art technology and a diligent R&D team, a series of "YOUFU" trademark hardware tools and electronic tools such as screwdrivers, kits. Pliers, Allen wrenches, tweezers digital calipers, welding and rework stations, ultrasonic cleaners, heat guns, glue guns and anti-static technology. Most products have passed CE, UL, SGS and 3C certification. *Technical advantages: We have advanced production equipment and efficient production lines to ensure high quality products and large orders with reasonable short delivery times. *Factory: Our own factory.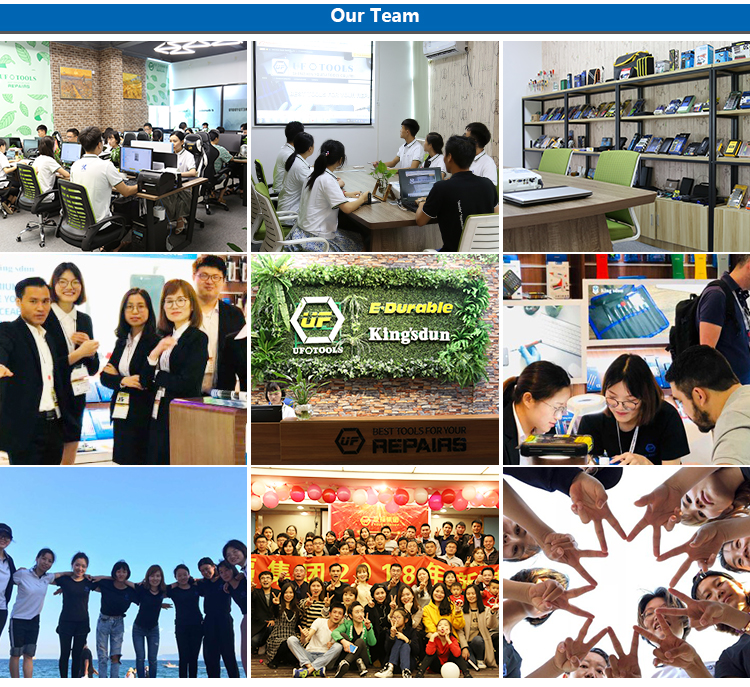 Our Strength Team

Every order we first check the quality to ensure that our customers get the best products.
Our staff will carefully pack to avoid shipping damage.
We will ship every shipment as soon as possible.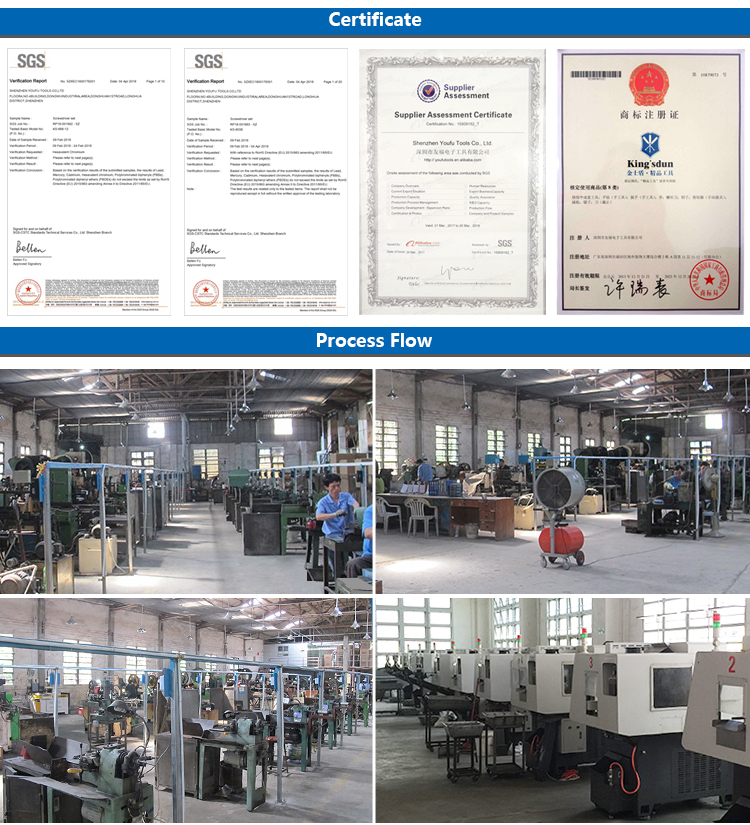 FAQ

1. How can I get your latest product information?
You need to apply for our member. Because we will send our latest product information to our member once we have latest product.
Also, Our members will get best price from us.
2. Can I still make an order if the products are out of stock?
Before placing order, you should contact us and confirm the stock. If you can accept the lead time, you can pre-order the goods .We will inform you once the products are in stock.
3. How to place an order?
Log in to our website: https://www.repairtoolssupplier.com/→ Search for the products you need in the search bar → contact us online or send an email, feel free to ask us any questions → get payment information from us → After the payment is completed, we will arrange your order within 2-3 business days.
We can provide free samples to our customers, but we do not charge shipping fees. You will need to pay for the sample.
4. Why should i trust you?
1. Audited supplier verification.
2.We have already registered Company
Shenzhen youfu tools Co., Ltd (China mainland)
Business Registration Certificate: 440301104589006
5. What is your advantage?
1. Various products in low MOQ and competitive prices.
2. Professional website platform and one-to-one online service.
3. We have ourselves factory. We accept the order If you want to customize products or design the product.
4. Fast delivery – within 2-3 working days.
5. Products are all covered with warranty and insurance.