Precision maintenance, disassembly artifact! !! Innovative applications
Author:UF-liubei
Release on:2020-03-31
According to Youfu Tools, in addition to smartphones, laptops and digital cameras, Youfu has added screwdriver heads for the hard drive and other electronics to the screwdriver set KS-8829. Home appliances can also be used. . Users no longer need to worry about finding convenient tools when disassembling.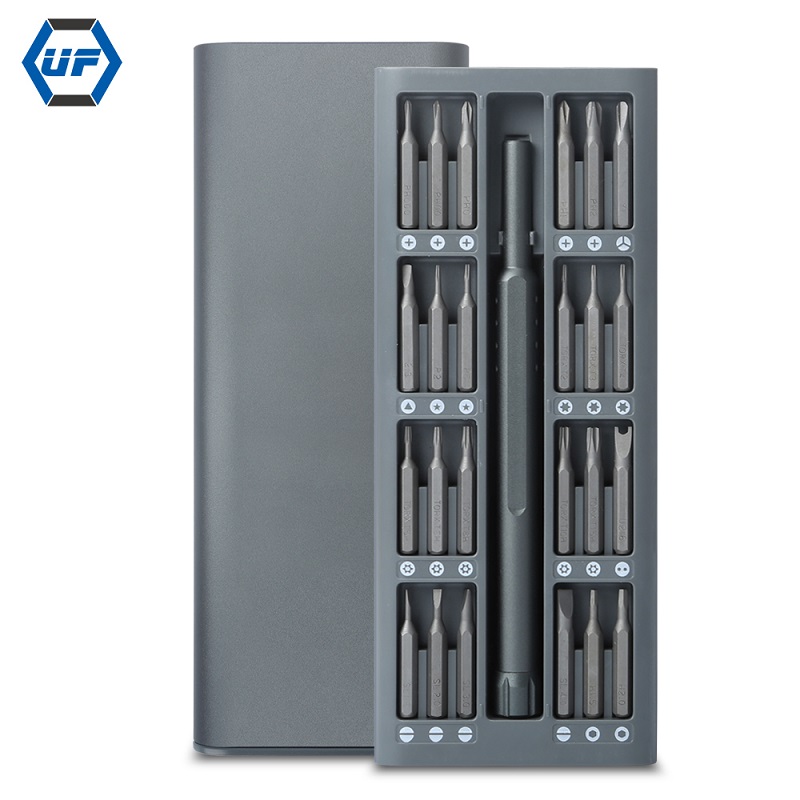 It is made of S2 alloy steel, which is an ultra-durable material with wear resistance, light weight and impact resistance.

The type of each bit is engraved on the surface, so you can quickly identify or identify where you need it.

The screwdriver kit is collected in a durable magnetic aluminum box, making it rugged, lightweight, easy to carry and not lost.

The handle and all drill bits are packed in a durable carrying case. When you press the button at the top, an inner box pops up.

The magnetic design makes it easier to use and gives you an amazing experience.

It has a magnetic handle with a rotatable top, making the operation of the screwdriver more efficient, convenient and comfortable.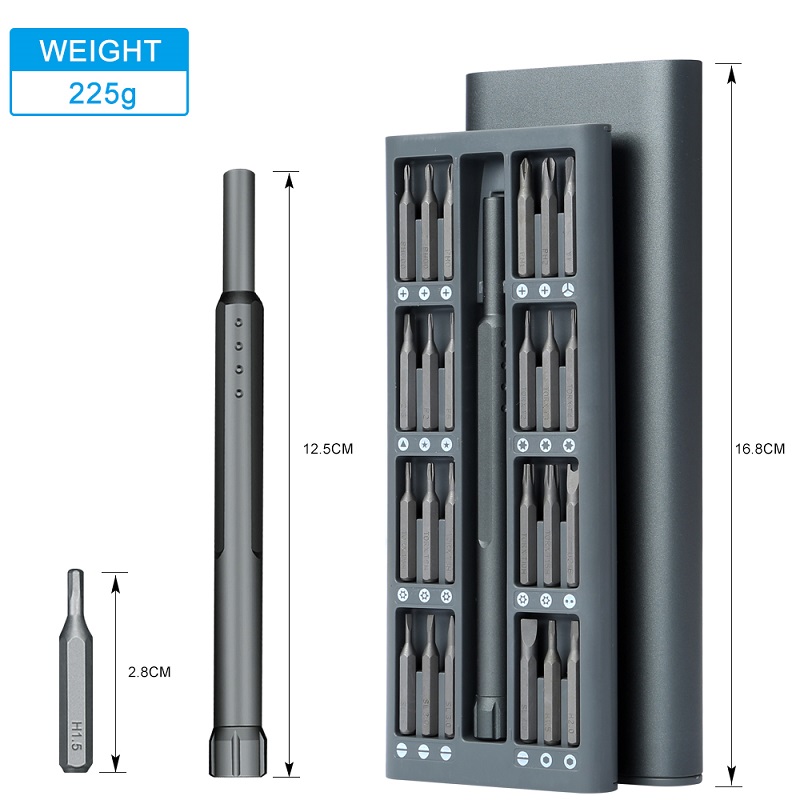 Metal rustic look, innovative bit storage

For mobile and laptop users, the appearance and texture of this product KS-8829 will not be unfamiliar. All are silver-gray matte metal, which is both visual and tactile.
Integrated molding makes it easier to get started.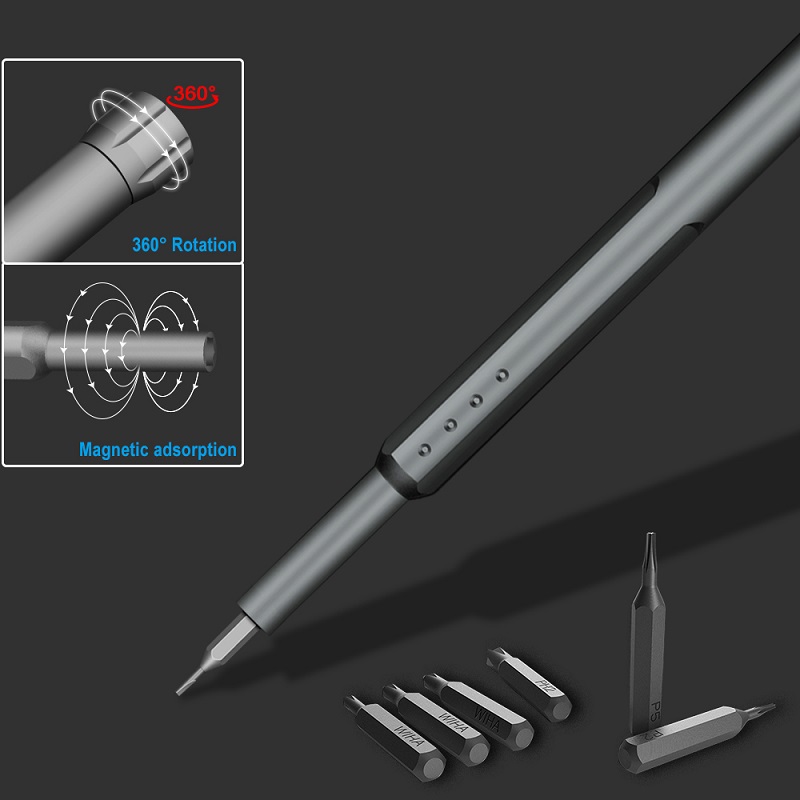 Compared with the two screwdrivers introduced earlier, the KS-8829 screwdriver produced by Fu greatly increases the number and quality of screw seats, which is more efficient, convenient and comfortable. It is believed that new home repair supplies will be born.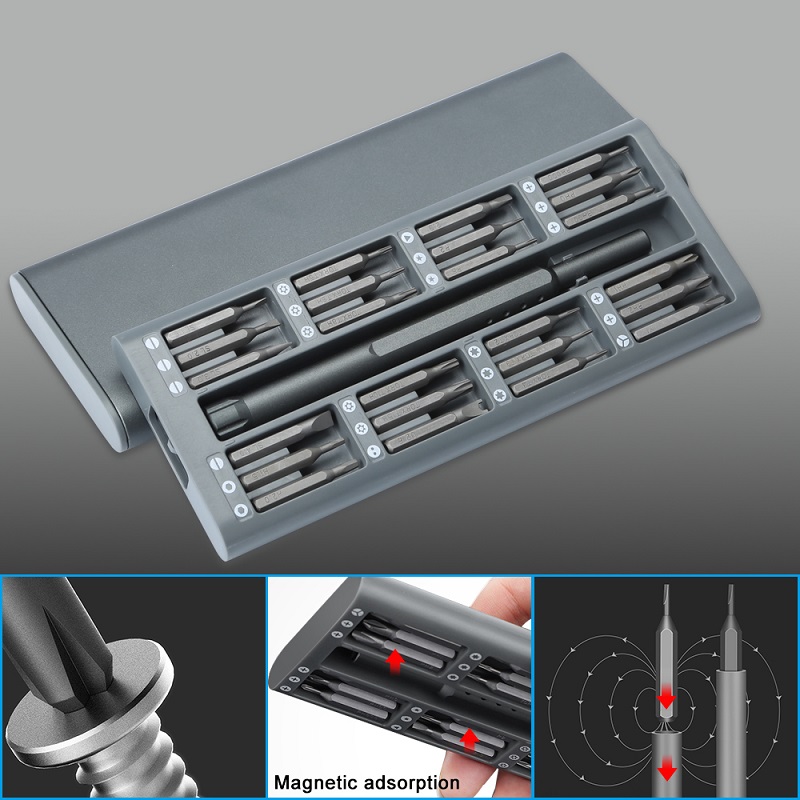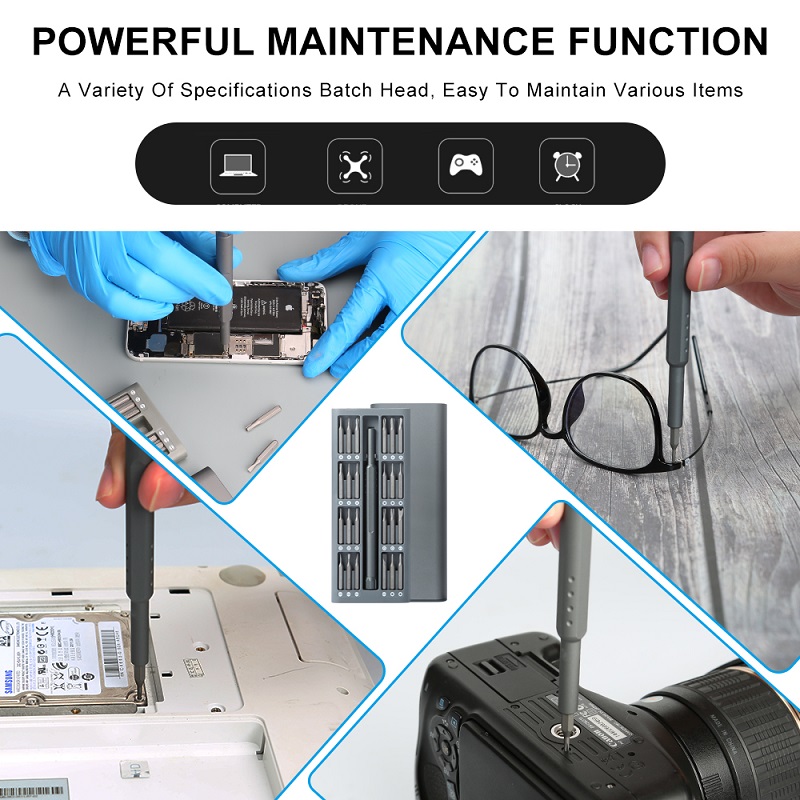 We are a professional hardware tool factory with high flexibility and quality assurance, so we will try our best to satisfy customers. We sincerely adopt "fast sales and meager profits" without having to worry about our prices and products. We have qualification certification, MOQ, can customize all aspects of LOGO and quality service.