Non-slip comfort handle precision screwdriver!
Author:UF-liubei
Release on:2020-04-14
In home life, repairs and repairs are indispensable. The commonly used tools are nothing more than screwdrivers. For example, repairing toys for children at home and cleaning up computers at home are all indispensable. The most common ones used are cross and straight screwdrivers, but different sizes and models have different comfort experience. For this reason, I chose a Youfu non-slip comfortable handle slotted cross precision screwdriver set with magnetic Adjustable tip, artisan tool kit. Take a look at the non-slip comfort handle.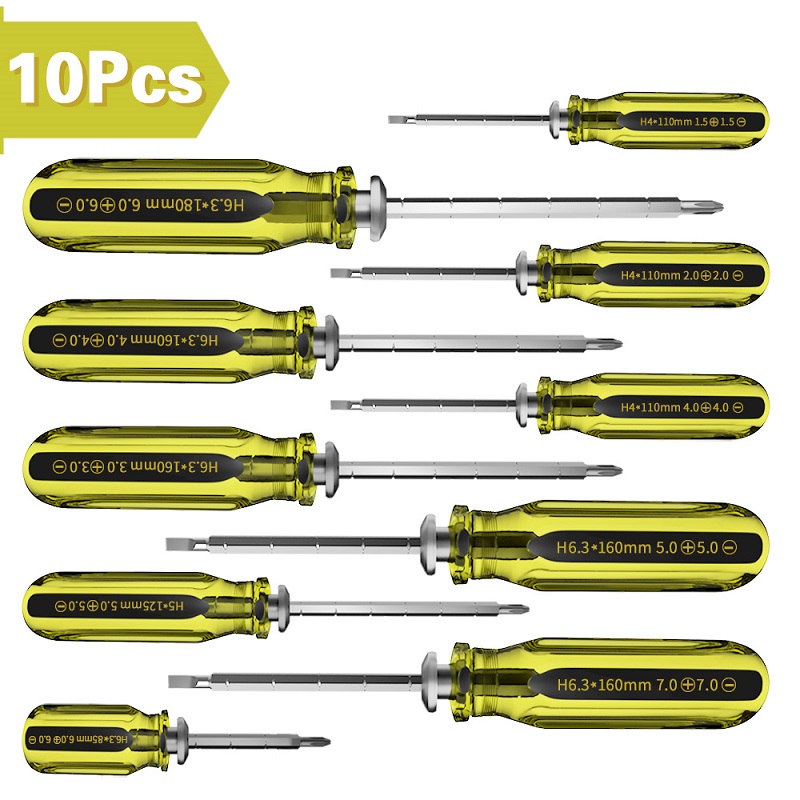 Product details and experience:

We YouFu is a professional hardware tool factory with high flexibility and quality assurance, so we will try our best to satisfy customers. First, let's talk about our slotted cross precision screwdriver set with non-slip comfort handle.
1. Tiny size suitable for narrow spaces
2. The finger groove at the end of the handle can keep constant finger pressure when rotating
3. Including the most common slotting size and Phillips size
4. Very suitable for repairing or maintaining electronic products, sewing machines and small appliances
5. Storage tray allows the driver to store it conveniently in a drawer or workbench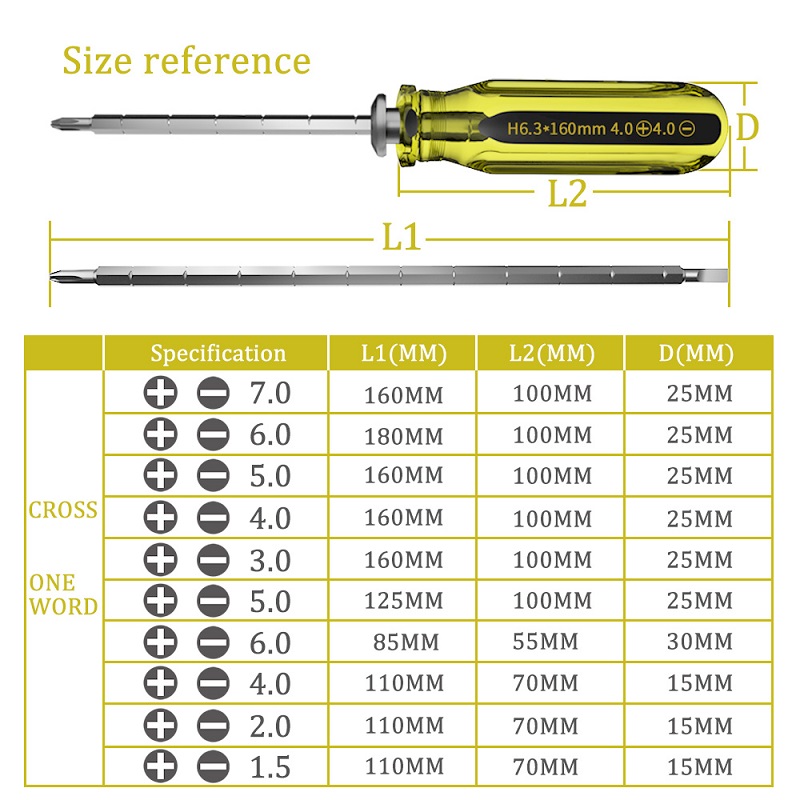 The appearance of this YouFu non-slip comfortable handle slotted cross precision screwdriver is different from our common ordinary screwdriver. It needs to be thicker and the material is more solid. Plastic + alloy. Its size is 115 mm in length. More weighty.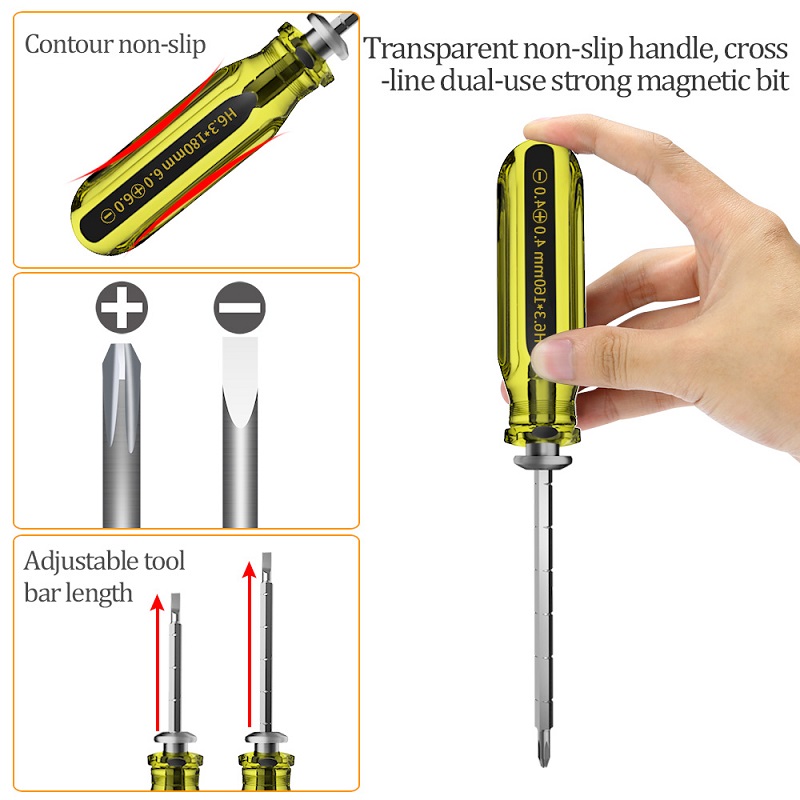 In addition to the hard material, the bit has the characteristics of a magnetically adjustable tip, so that when we remove the screw, we don't have to worry about the screw falling. It is more practical when it is very narrow or working at height.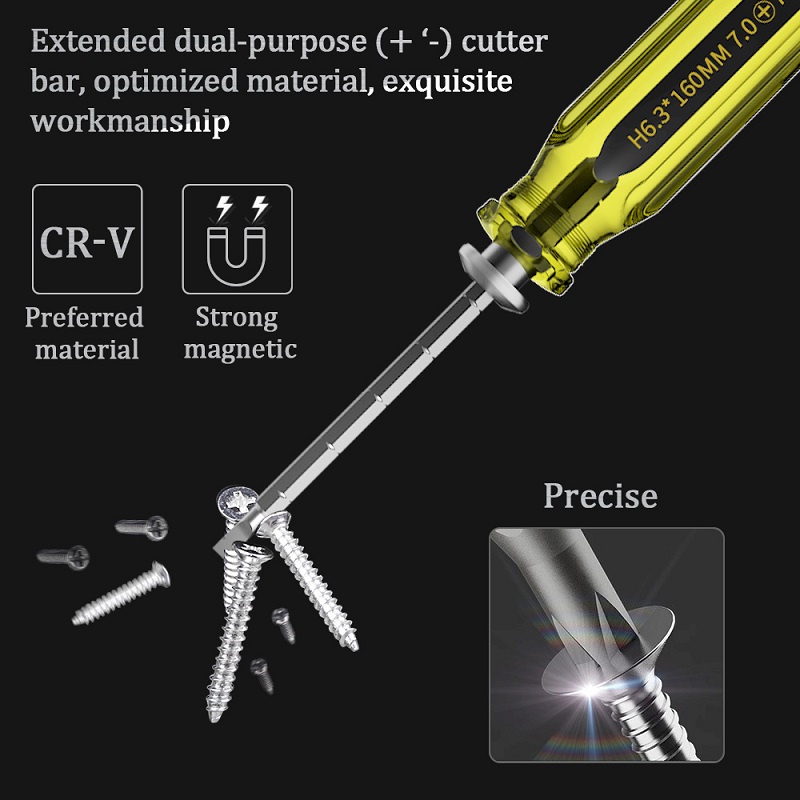 Currently experience this YouFu non-slip comfortable handle slotted cross precision screwdriver, the first impression is that it is relatively heavy, which also shows that the material is solid. The second is that it feels comfortable to use, even if the palm is sweating, it will not slip. Then there is the function, which is very practical. It is still necessary to have such a screwdriver at home.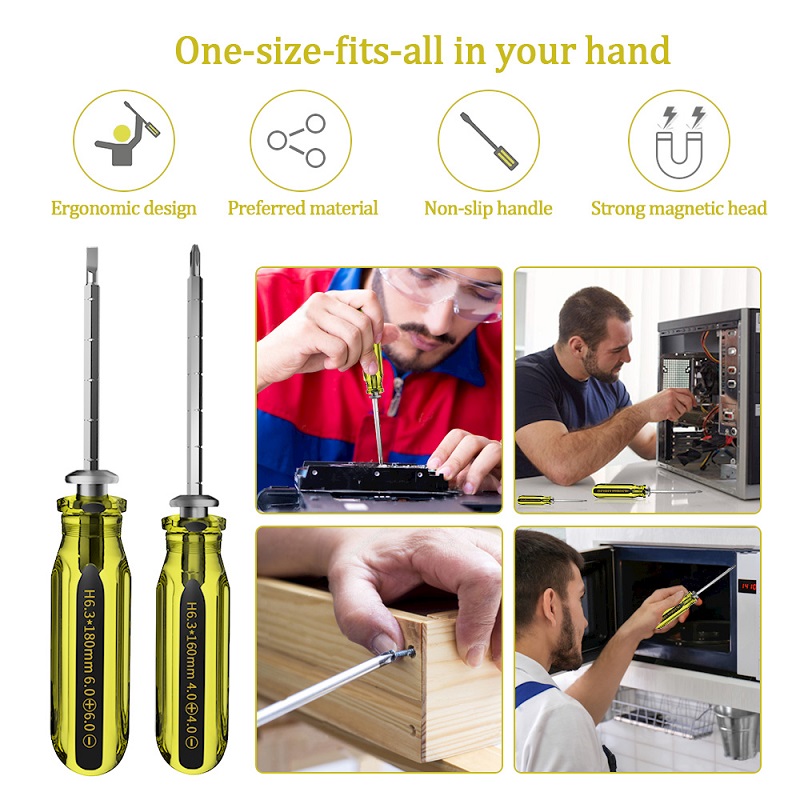 Shenzhen Youfu Tools Co., Ltd. is a technology company engaged in research, development, production and sales. With professional qualifications, state-of-the-art technology and a diligent R&D team, a series of "YOUFU" trademark hardware tools and electronic tools such as screwdrivers, kits. Pliers, Allen wrenches, tweezers digital calipers, welding and rework stations, ultrasonic cleaners, heat guns, glue guns and anti-static technology. Most products have passed CE, UL, SGS and 3C certification. *Technical advantages: We have advanced production equipment and efficient production lines to ensure high quality products and large orders with reasonable short delivery times. *Factory: Our own factory.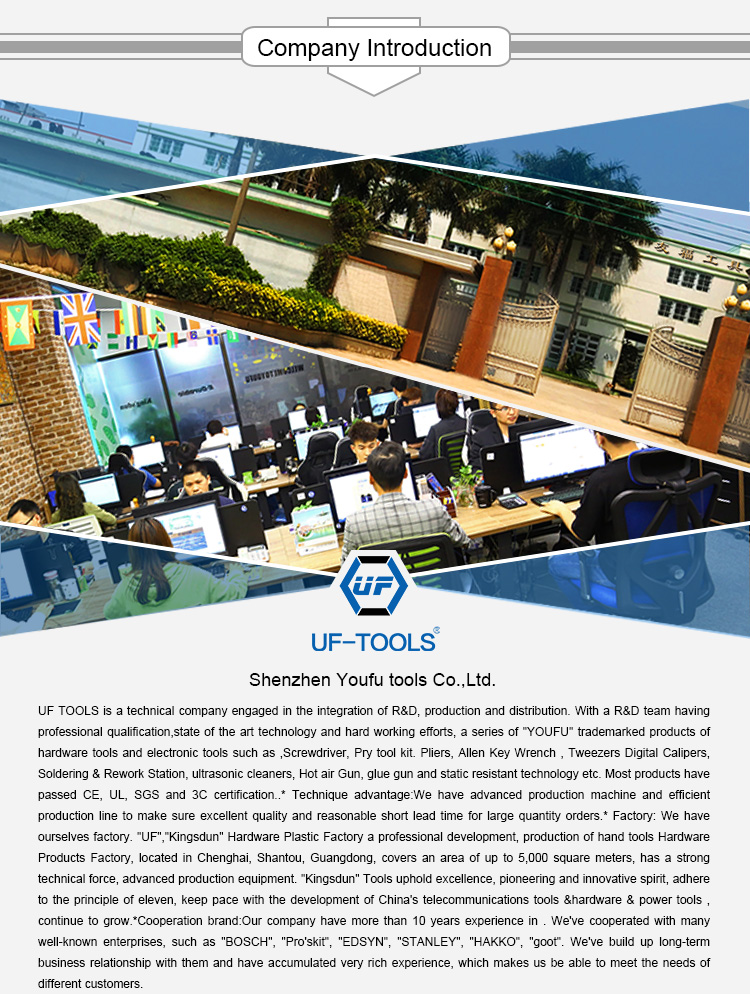 Our Strength Team

Every order we first check the quality to ensure that our customers get the best products.
Our staff will carefully pack to avoid shipping damage.
We will ship every shipment as soon as possible.