Robust and durable repair helper, white double-headed pen gift Phillips screwdriver experience
Author:UF-liubei
Release on:2020-03-21
Many friends usually do some home appliance repairs or furniture loading and unloading. At this time, a screwdriver is an indispensable tool. And when we disassemble some of the older appliances or furniture, we often encounter the situation where the screws are particularly tight. Many ordinary screwdriver rods are difficult to disassemble by hand, and the texture is not good. At this time, a white double-ended pen is needed Gift Phillips screwdriver.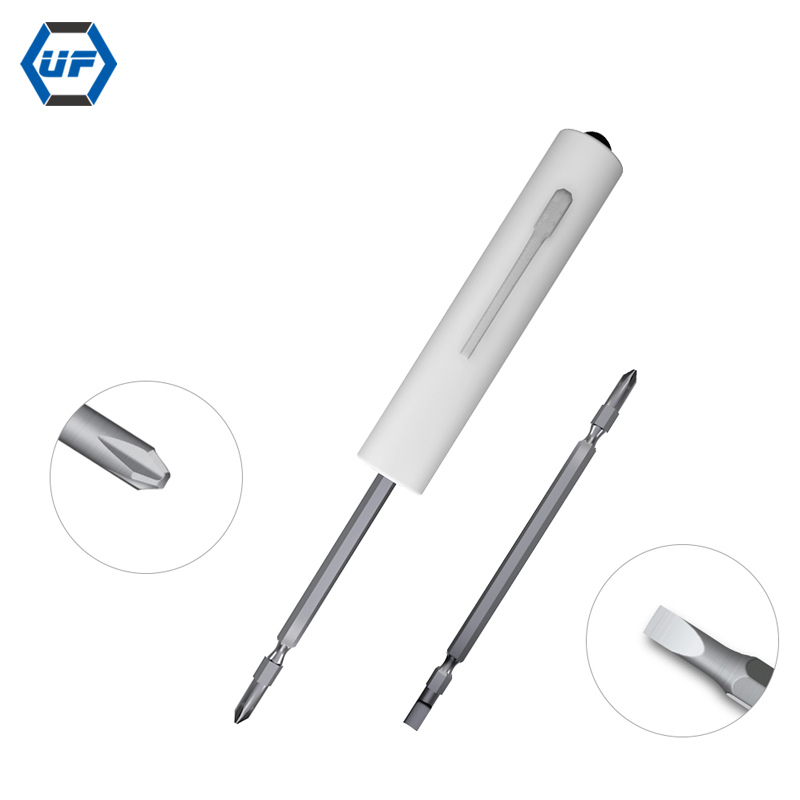 At present, there are many choices for screwdrivers. Some of them have designs similar to electric drills and hand drills. Youfu has such a model. Although it is very strong, it has poor flexibility and a little lack of texture. It is also used in some fragile furniture. It is also difficult to grasp the intensity of electrical appliances. Recently I saw that Youfu has another double-headed screwdriver. It looks good. I tried it and it worked well.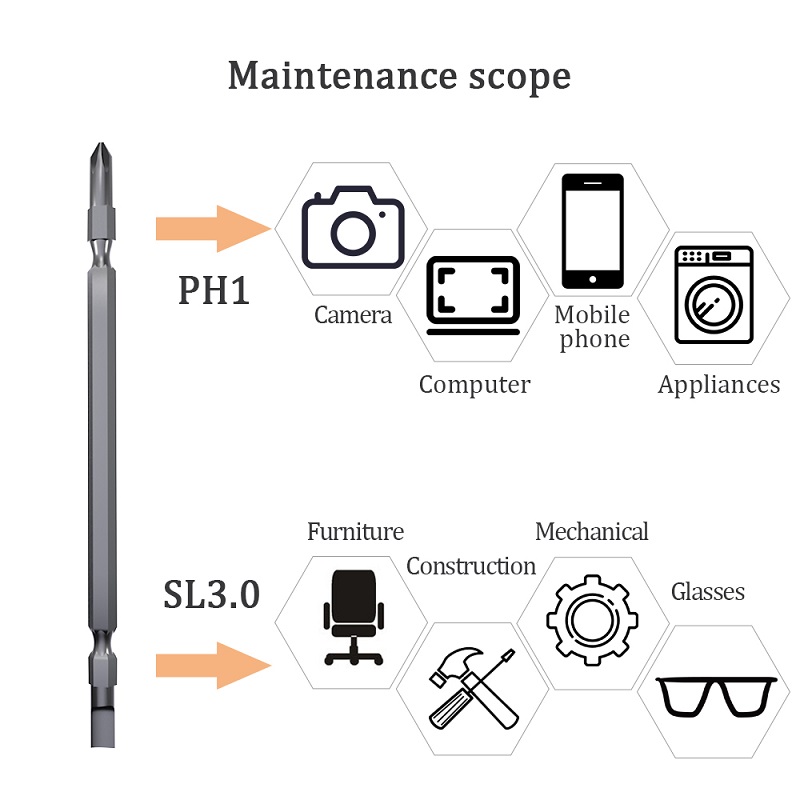 This screwdriver is relatively simple. It provides a full range of tip sizes, acceptable OEM colors, and a metal hook for easy portability. Hexagonal dual-purpose shaft, stable matching with the handle. Gray phosphorized CRV shaft + ABS plastic handle, good texture, including our daily use of the more frequent cross batch head will be very convenient to use.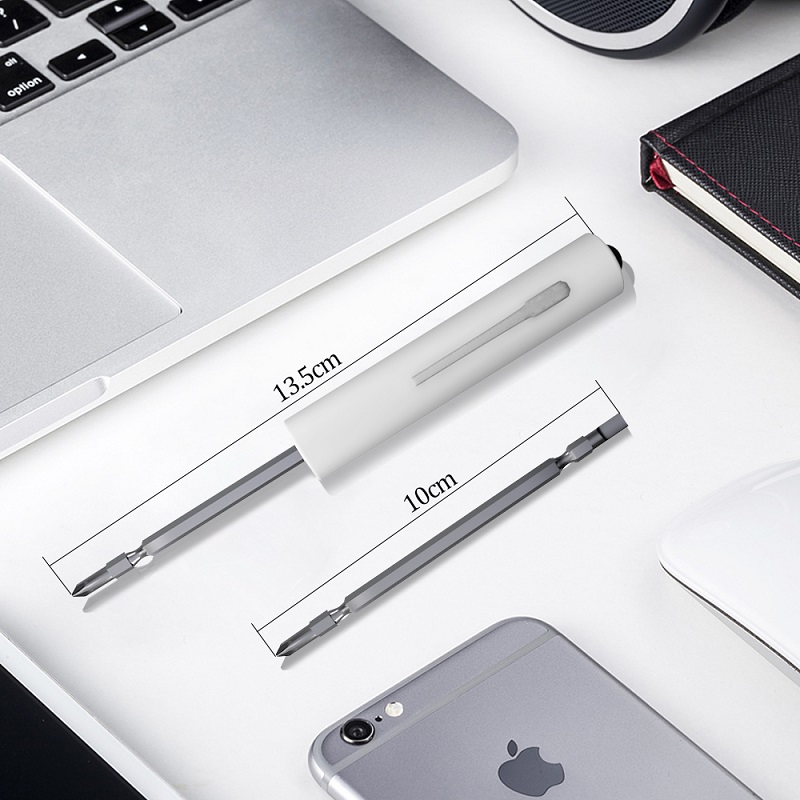 | | |
| --- | --- |
| Name | KS-822501 Double Head Pen Type Screwdriver |
| Size | Total Lenght 135mm |
| Color | Red, Green,Blue,White,Gray,Yellow, etc |
| Material | ABS Plastic handle, CRV Shaft |
| Surface Handing Of Shaft | Phosphating |
| Diameter Of Shaft | 3.2 mm |
| Diameter Of Handle | 12.5 mm |
| Lenght Of Shaft | 100mm, outer 55mm |
| Weight | 14.7 g |
| Usage | Phone or laptop repair, toy repair |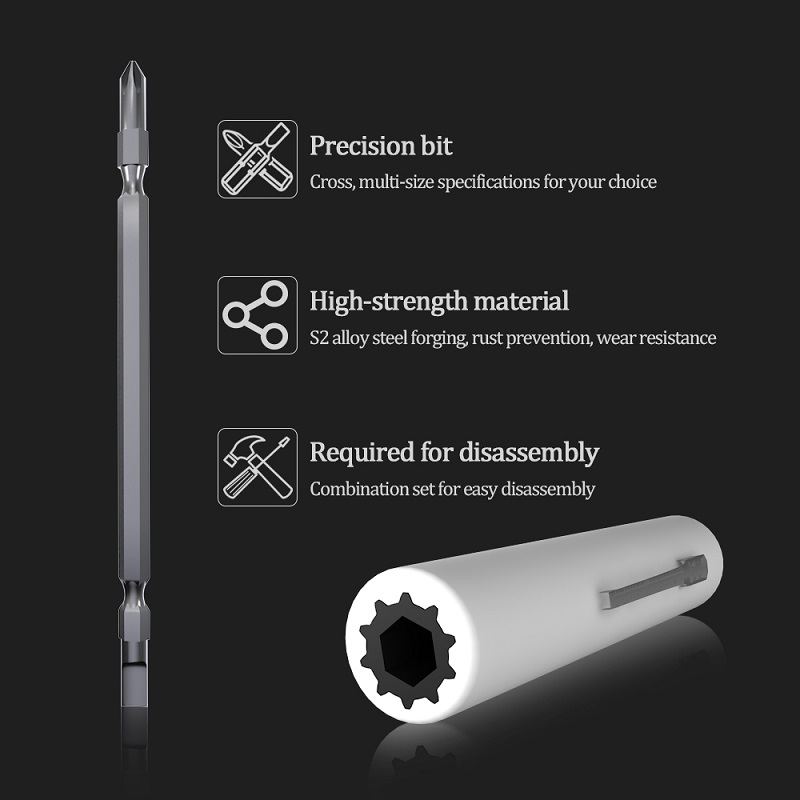 There is such a portable double-headed gift screwdriver in daily life, which is really convenient when it is needed. It usually saves a lot of energy when assembling furniture. Because of its exquisite appearance and sufficient texture, it is also suitable as a small gift.